Chadds Ford PA Moving Company Services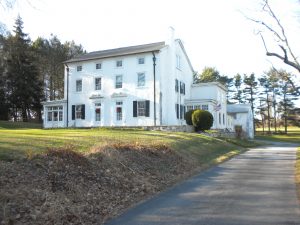 Looking for Chadds Ford PA Moving Company Services? Move crew has been over the last several years the go to brand for moving service for the affluent town of Chadds Ford. A small town in Birmingham Township in Delaware County.
Only an hour drive to Philadelphia, Chadds Ford is a great place to live. Move Crew has become the name brand moving coming for all types of moves while being the cheapest at the same time. A word not often heard in Chadds Ford. Most residents of the community can afford any moving company but use Move Crew.
We are the best but also so happens the cheapest. the fees start at 98 per hour for two men and a truck. Residential one room moves to entire households and entire commercial and business moving company services. We will move your piano, heavy appliances or whatever you want, even you out door spa.
We are the best option for moving company services in Chadds Ford where the consumers have the luxury to choose bigger name moving companies realizing they will pay thousands more for the same quality service. Piece of mind is the goal of Move Crew whether you want a local or national move. We are the go to best moving company in Delaware County and that makes it easy to have second generation family referrals for our services. we treat big and small moves with the same respect and professional work ethic.
Chadds Ford PA Moving Company Services Offered : Fast Response | Junk Removal | Moving Services | Piano Moving | Heavy Appliance Moving