Cheap Movers – Baltimore Maryland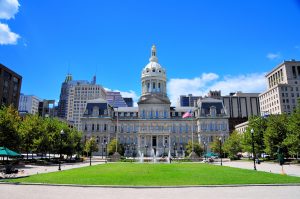 Looking for Cheap Movers – Baltimore Maryland? Move Crew is the best priced moving company providing services to Baltimore MD. With over twenty years combined experience, we have become the go to name for moving small rooms to major commercial properties and businesses.
We are the cheapest moving company providing services in Baltimore MD. Our prices start a 98 dollars per hour for a truck and two men. Move Crew is the moving company that does it all from moving a few appliances to major moves. We are based in New Castle Delaware but our moving services are nationwide.
Baltimore with nearly 700 thousand in population may experience what the market will allow in terms of the cost associated with moving. Ultimately, the bigger city, the higher prices for moving services. That is never the case with Move Crew. Our prices are fixed, big or small towns.
We have grown to be the go to mover in Baltimore because we treat our customers with respect. Move Crew is proud to be a brand where consumers are comfortable to refer their neighbors, friends and family. We are always respectful and treat your property as though it was ours. Simply put we are the best moving company with the lowest prices you can rely on for piece of mind.
Cheap Movers – Baltimore Maryland (Move Crew LLC) Offers : Fast Response | Junk Removal | Moving Services | Piano Moving | Heavy Appliance Moving