Cheapest Moving Services Hockessin DE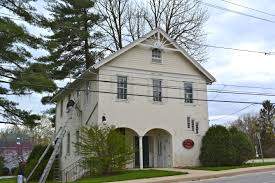 Are you searching google for "Cheapest Moving Services Hockessin DE" ? Move Crew is the cheapest and most referred moving company in Hockessin DE. Move Crew is the local go to name for all types of moving in Hockessin. We are based only a few miles away in New Castle and are a National Moving Company.
Most residents living in Hockessin have the option of using any moving service they desire. It is a s very affluent area with the residents often being able to choose the best services. In this case we are the best but often the cheapest. We are 98 dollars and hour for two men and a truck. From moving an entire household to a piano, Move Crew will move you business, personal items, heavy appliances, outdoor spa and anything that is possible to put in a truck.
Hockessin is on our back yard so using our moving services is the intelligent option more anything that needs to be relocated.We take pride in our work and the client always comes first. Move crew has been the referred go to moving company in Hockessin for Realtors and family family members passing our name along. We take great pride in how our moving service business has grown.
Cheap Movers in Delaware
We believe the best compliment a client can give you is referring us to a friend. Hockessin is such a very small community that when you do things the correct way you become the first service people will call, Move Crew spends a lot of time working in Hockessin moving the locals. We take that very seriously and know we must always do the best work to stay the top rated company providing our services. Our name means everything to us and we will always give you the best job possible.
Cheapest Moving Services Hockessin DE, Movecrew LLC Offers : Fast Response | Junk Removal | Moving Services | Piano Moving | Heavy Appliance Moving