Cheapest Moving Services Middletown DE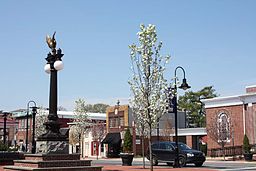 Are you in search of the Cheapest Moving Services Middletown DE? Move Crew is the cheapest and most referred moving company in Middletown DE. We are diversified to the extent of being able to move your piano, entire home and heavy appliances If you request junk removal we have a crew for that as well.
Middletown is a small community of less than twenty thousand. Most of the residents know each other and our name as the best priced moving company that you may trust. Move Crew is the cheapest at 98 dollars per hour for two men and a truck. We are based in New Castle DE and cover Middletown and are found often working nationwide.
When you have the opportunity to use a local company that prides itself on service and at the same time offers the best prices, then Move Crew is your first choice. We are always respectful and put the clients wishes as a high priority. Moving companies that are nationally known with big advertising budgets and huge staffs need to charge more for their overhead.
Move Crew is the most referred local moving company in Middletown. Simply because we are very good at what we do and our prices may save you thousands of dollars. Middletown is on the border of Maryland and very close to Chester County and our hometown New Castle.
We are certainly the company that realtors mention and we have found people in your area will always use us if one of their neighbors or friends have in the past. If you are moving soon and need piece of mind while at the same time looking for the best price, Move Crew is your moving company. We are only a short drive away from Middletown with the best prices. We believe we are the best moving company service in the area.
Cheapest Moving Services Middletown DE, Offers : Fast Response | Junk Removal | Moving Services | Piano Moving | Heavy Appliance Moving