Dover DE Moving Company Services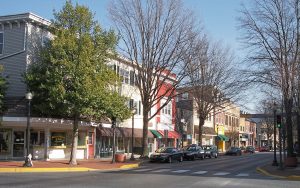 Looking for Dover DE Moving Company Services? Move crew takes great pride in being the brand name used for moving services in the Dover Delaware. Being the State Capital and only 45 minutes away from our headquarters in New Castle, Dover is in our backyard when you consider we are a national moving company. We provide high end brand moving services at a fraction of the cost compared to our competitors. On average, Move Crew charges 98 dollars and hour for two men and a truck.
Many of the big names moving companies have a huge advertising budgets and large clerical staff to support. The bigger name moving services pay sales commissions that are passed on to you, driving up your cost. The quality of work from us is the same and we are very inexpensive. That is one of many reasons the name Move Crew is the first to be given out by Realtors throughout the state of Delaware.
Dover DE Cheap Affordable Moving Company
Dover residents have been very gracious in referring friends, neighbors and family alike to our company. We take great pride and always put the customer first. We realize moving is very stressful. Move Crew will always give you piece of mind. We are the moving company to use if you are moving an entire household, piano, heavy appliances or just your out door spa.
We have a special crew for even moving junk. If it can fit in a truck we are the go to moving company name most used and referred in Dover. Branding takes time and hard work. We are very proud when we get referrals. That means we did the job correctly. We want to make you happy enough to tell your best friends about using our service. The customer is always our top priority.
Dover DE Moving Company Services Offered : Fast Response | Junk Removal | Moving Services | Piano Moving | Heavy Appliance Moving