Elkton MD Moving Company Services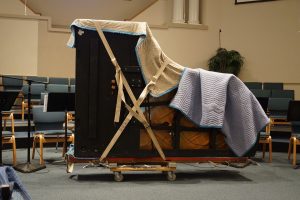 Looking for Elkton MD Moving Company Services? Move Crew is the name most often referred in Elkton, as the best moving company to use. We are based only a few miles away in New Castle DE, just across the state line. Elkton is in Cecil County very close to Pa and De. A small community with a population of twenty thousand people, where everyone knows each other.
When Realtors want to refer a moving company, Move crew is often at the top of the list. Move Crew LLC offers the best moving company services in the Elkton area. We provide the same quality as the national brand names at a fraction of the price. We are 98 dollars and hour for two men and a truck. If you are a local living in Elton, we are considered the company of choice.
Move Crew LLC will move your entire home, piano,heavy appliances and out door spa If it fits in a truck we will be your moving company. We even have a special crew for junk removal. Elkton is in our backyard and when you have the best moving company so close offering the cheapest prices, we should be your first choice. Our company can offer the best prices as we don't have a huge overhead like the national companies spending millions on TV advertising.
Cheap Affordable Moving Company
When you see those adds and you call them, you have paid handsomely. We are the go to referred company in Hockessin. That saves you money and you still get a high quality moving company giving piece of mind. Move Crew believes we are the best moving deal in the tri-state area.
We take pride in our work and want you not only to be happy but refer us to a friend. Branding a moving company takes hard work and putting the customer first. We will always be respectful and get the job done on time
Elkton MD Moving Company Services Offered : Fast Response | Junk Removal | Moving Services | Piano Moving | Heavy Appliance Moving