New Castle Delaware Moving Company Services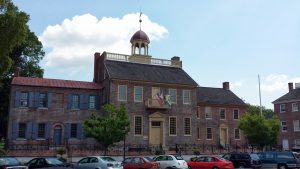 Looking for New Castle Delaware moving company services? Move Crew provides residential and commercial moving services, including nationwide moving services. Move crew is home based in New Castle Delaware and knows many people in that area. They are the go to local brand for moving services for over twenty years.
We are very happy when residents of New Castle send us their neighbors and friends for moving company services. There are many companies they can refer but we are the best along with the cheapest in the New Castle area. We are only four miles from Wilmington.
You will find national and regional companies based in the area that are moving new employees in our home town and surrounding areas everyday. Realtors have been recommending Move Crew for years and now we are happy to say we are the local brand for moving services throughout the region.
Move Crew will move your entire residential belongings, commercial furniture, commercial equipment, piano, heavy appliances and outdoor spa. We are the go to moving company for New Castle and will beat any other moving companies prices.
We charge 98 per hour for two men and a truck by the hour. New Castle is our home and we want to be the mover you will choose to give you piece of mind and provide you the excellent service you deserve.
New Castle Delaware Moving Company Services Offered : Fast Response | Junk Removal | Moving Services | Piano Moving | Heavy Appliance Moving