Wilmington Delaware Moving Company Services
Looking for Wilmington Delaware Moving Company Services? At Move Crew LLC we are very familiar and know many of our customers because we are  local movers to Wilmington, based just outside Wilmington DE, in New Castle only a few miles away. We charge by the hour and have a full team engaged in the move. So it makes sense for you to utilize the cheapest moving company in the region especially when are so close to Wilmington (nearly in your backyard).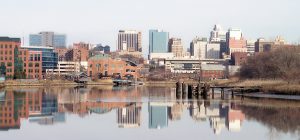 We are proud to say that we are the go to moving company for Wilmington Delaware. We do it all from your entire house moving, piano moving and if requested a simple heavy appliance move.
Many of our local Wilmington clients have been referred by neighbors and friends — which is a great compliment when we get that call. We are always are on time and respectful to our customers as well as their furniture knowing it is their prized belongings.
We are the go to brand when it comes to moving locally in Wilmington or long distance. Being the best priced mover and one that is the best at the same time is how we see ourselves. We are considered by most the best moving company option in Wilmington DE.
Wilmington Delaware Moving Company Services Offered : Fast Response | Junk Removal | Moving Services | Piano Moving | Heavy Appliance Moving